The Grounds
discover the garden and surroundings
The Grounds comprise almost fifty acres in total, with the garden of three acres blending almost seamlessly into the surrounding woodland and meadows.
The island on which the house stands comprises nearly two acres of landscaped gardens and lawns on which many specimen trees and shrubs flourish in the subtropical climate for which this area is renowned.
The island is connected to the rest of the property by three timber bridges, which give access to the many paths and trails, offering plenty of opportunities to explore. One riverside path takes in the orchard (help yourselves!) on the way to 'The Doctor's Pool' – a sizeable natural pool, ideal for a refreshing swim or indeed for a spot of salmon fishing.
Another path climbs a wooded hill behind The Lodge, to offer a stunning, bird's eye view of the estate and the entire valley. The paths connect with the State Nature Reserve surrounding our property.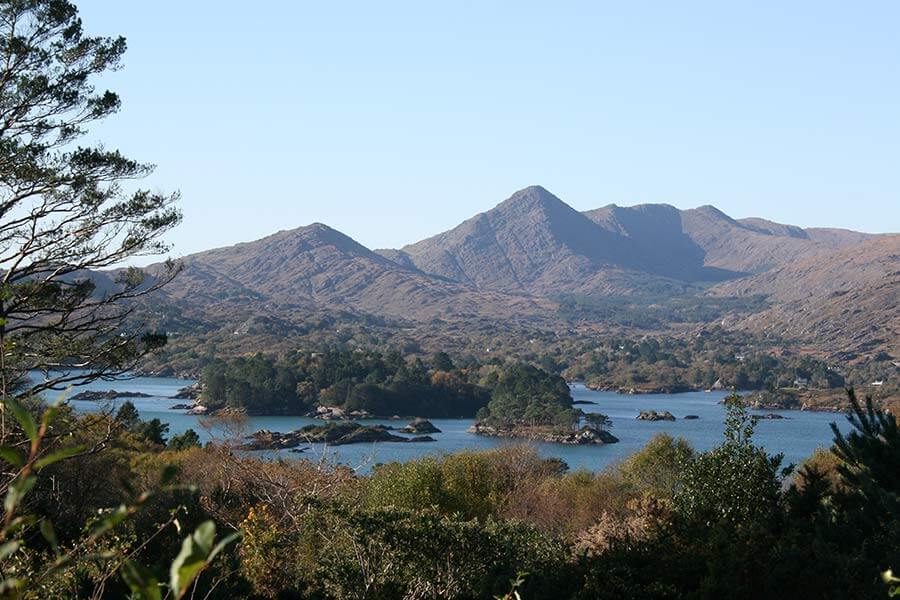 Parts of our land have been officially designated as 'areas of scientific importance' involving trees and flora and a great deal of conservation work has been carried out in recent years by the present owners.
Wherever you find yourself in the grounds of this wooded estate, the river is your constant companion and will guide you back to your cosy island home.